Best Of The Worst Christmas Albums
Some holiday horrors, but with a catch. Some are real, but others are fake, the fruits of a Photoshop contest. Can you tell which is which? You might be surprised.
Scroll down for answers.
See the slide show for some real album horrors.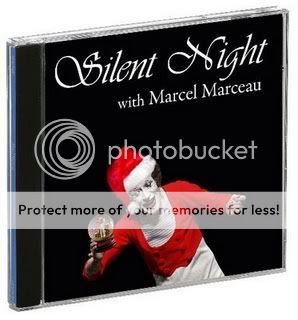 Fakes: Fran Drescher, Gene & Richard Simmons, Marcel Marceau, Johnny Rotten, Roseanne Barr, Shatner & Hasselhoff, Christmas With Kazoo, Homeless For The Holidays, Gilbert Gottfried. The rest are real.
---
More of the Best of the Worse Christmas Albums
The soundtracks of Christmas.
In Hell.